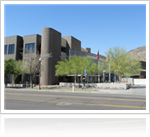 The fall semester is upon us and ASU students are resuming classes this week, with many joining the ranks of college for the very first time. As students are getting moved into dorms or local apartments, and situated for the start of the school year, we want to remind students and families to keep safety in mind both on and off campus. Some common safety tips to remember include bicycle safety, locking your bicycle to prevent theft, locking car doors, not leaving valuables in your car, and using the 'buddy system' when walking around campus at night. See ASU's website for additional safety tips and to learn more about 'ASU Alert' and other campus safety protocols.
According to ASU's website, Tempe Police and ASU Police are joining forces and ramping up their patrols to ensure the safety of students and residents and also in an effort to enforce both traffic laws as well as alcohol related violations. Some of the high traffic areas these police agencies will be focusing on include, University Drive & College Avenue, Apache Boulevard & College Avenue, and Apache Boulevard & McAllister Avenue. The officers will be spreading awareness during the first week and giving warnings before they begin issuing traffic citations next week. ASU Police and Tempe Police will also be working jointly for the first several weeks of the new school year on their annual Back to School DUI Task Force, cracking down on alcohol related violations such as Underage Drinking, Underage DUI, Minor in Consumption, and Minor in Possession. With over 58,000 students enrolled at the Tempe Campus, and a notable night life with restaurants, bars and entertainment along Mill Avenue and nearby Tempe Beach Park, as well as numerous large events in Tempe throughout the year, there is an increased potential for impaired drivers and other related crimes, such as Assault, Theft, Underage Drinking, Disorderly Conduct, and other similar youth alcohol violations. Remember to stay safe at home and on campus, as well as at parties, riding your bicycle and driving your car. Drink responsibly and always use a designated driver.
If you have been charged with an alcohol related violation in the City of Tempe, including Underage Drinking, Minor in Consumption, Minor in Possession, Fake ID, Underage DUI, Furnishing Alcohol to a Minor or any other alcohol related violation, it is important to seek the advice of an experienced Tempe DUI Criminal Defense Attorney. The government takes these cases very seriously and the consequences can include the possibility of jail time, probation, fees and fines, alcohol screening and classes, community work service and other penalties. If you are a student, this may also jeopardize your opportunity for certain scholarships, or your participation on athletic teams, and will also result in a criminal record if you are convicted. The Firm has represented countless ASU students and other young adults with these types of cases and has a proven track record in bringing many of these cases to successful resolution.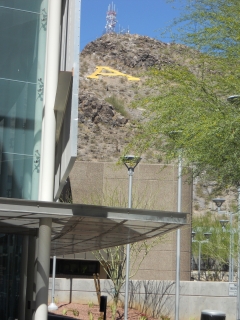 **This blog should be used for informational purposes only. It does not create an attorney-client relationship with any reader and should not be construed as legal advice. If you need legal advice, please contact the Firm to schedule a consultation regarding your case.