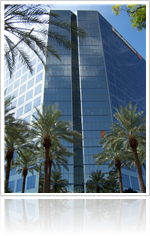 Underage Drinking Arrests at Country Thunder
Country Thunder is an annual event held at Canyon Moon Ranch just east of Florence (Pinal County) – centrally located between Phoenix and Tucson. According to local news outlets (CBS5/AP), 189 people were arrested at this month's Country Thunder music festival for underage drinking-related crimes. The Arizona Department of Liquor Licenses and Control officers worked with local law enforcement during the 4 day event as a result of ongoing problems at this event in years past. According to Liquor Control officers, many of the arrested underage drinkers had blood-alcohol levels more than twice the legal limit of .08 percent and the youngest person arrested was 15 years old. The violations for those arrested included, minor in possession of alcohol, using a fake ID to buy alcohol, or furnishing alcohol to a minor.
If you were arrested by the AZ Dept. of Liquor License/Control, Pinal County Sheriff's Office (PCSO), Florence Police Department, or any other agency during Country Thunder, contact the Firm to arrange a free consultation regarding your case. Depending on the agency you were arrested by, your case will likely be heard in the Florence Justice Court – Precinct 1 in Florence, AZ. The consequences can be significant and leave a permanent mark on your criminal record so it is critical to seek the advice of counsel to determine your legal options before you make any decisions regarding your case. Penalties associated with Underage Drinking/Underage DUI related violations can include, jail time, community work service, alcohol classes and treatment, license suspension, fees/fines, and even possible suspension or expulsion from school and/or athletic teams. Some of the legal factors a defense attorney will explore include, determining whether you actually violated any city or state law; whether the arresting agency followed the law; whether or not your conduct constitutes a criminal violation and whether you have any other legal, factual or procedural defense(s) in your case.
The Firm has handled countless cases involving underage drinking, minor in possession/minor in consumption, furnishing alcohol to a minor, public intoxication, fake ID, as well as DUI/DWI cases and other alcohol related violations. Mr. Buckallew has a reputation for zealously representing each client and has a proven track record in successfully resolving cases. With a statewide practice, the Firm handles cases in Florence – Pinal County, Maricopa County and throughout the State of Arizona. Contact the Firm today for a free evaluation of your case.
**This blog should be used for informational purposes only. It does not create an attorney-client relationship with any reader and should not be construed as legal advice. If you need legal advice, please contact the Firm to schedule a consultation regarding your case.