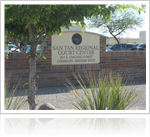 If you have been arrested for any type of DUI violation in Chandler, AZ or any surrounding areas, it is advisable to seek the assistance of an experienced Chandler Criminal Defense Attorney before making any decisions in your case. Aside from the complexities involved in litigating DUI cases, DUI penalties in the State of Arizona are some of the harshest in the country. A DUI case requires an attorney with knowledge of the forensic science involved in both breath and blood testing. Each method has its own potential error sources and each method has its own unique vulnerabilities. In this article we will discuss breath based DUI's – blood based DUI's will be covered in the near future.
The purpose of an itemized discovery request should be to obtain the necessary documents to establish that the individuals operating the various machines were qualified to operate them, and to verify that the machine in question was performing, at a minimum, consistent with established legal standards. (Note: This does not necessarily mean the machine was working properly.) Finally, obtaining exhaustive discovery allows your attorney an opportunity to discover when various machines were not functioning properly, or when established procedures and protocols were not followed. The specific items of information needed will be different for each case, but at a minimum, your request should seek to discover the following items in a breath case:
A copy of the investigating police officer's Operator Permit Card showing that the officer was qualified to administer the breath test utilizing the make and model of the machine used in this case as required by AAC R-13-10-105(C)(1);
A copy of the Quality Assurance Specialist (QAS) permit card issued to the QAS officer assigned to the breath machine used in the instant case as required by AAC R-13-10-105(C)(2);
A copy of the print card showing the breath test results along with a copy of the Operational Checklist as required by AAC R-13-10-105(B);
A copy of the 31 day calibration test results performed by the QAS as required by AAC R-13-10-104(A)(2).
The records should cover at least three 31-day checks preceding the breath test under scrutiny, and at least three 31-day checks following the test in question;
A copy of the 90-day quality assurance check as required by AAC R-13-10-104(A)(3). The records should cover the 90-day check that preceded the test under scrutiny, and the 90-day quality assurance check performed by the QAS following the test in question;
A copy of the maintenance and repair records maintained by the QAS pursuant to AAC R-13-10-104(A)(5) documenting any repairs made to the machine and/or any malfunctions of the machine covering a period of at least 1 year prior to the test and 1 year subsequent to the test in this case.
These documents represent only a starting point for a proper investigation. Each case is unique and may require additional documentation not listed here. In many cases, you may be able to obtain digital data from the machine either stored locally, or downloaded to a central database, that will provide additional insights into the overall performance of the machine. In some cases, this additional digital data may undermine the veracity of the documents originally provided in discovery – leading to new challenges to prevent admission of the evidence or possibly even dismissal of your case.
Mr. Buckallew is a Board Certified Criminal Law Specialist, having been certified by the Arizona State Bar, Board of Legal Specialization. This means that he has shown significant experience in criminal law, has demonstrated a high degree of professionalism, competence and integrity, and has met all other requirements and qualifications set forth by the AZ Board of Legal Specialization. Mr. Buckallew has handled countless DUI cases in Chandler, including misdemeanor DUI charges in the Chandler Municipal Court, Kyrene Justice Court, San Marcos Justice Court, San Tan Justice Court and University Lakes Justice Court, as well as felony DUI cases in the Maricopa County Superior Court. He has a proven track record of successfully resolving many of the DUI cases he has handled over the course of his career – ranging from acquittals after trial, dismissals and reduction in charges.* Each case is unique and the Firm provides a free consultation to discuss your legal options. If you have been charged with a 1st Time DUI, Extreme DUI, Aggravated DUI, Underage DUI or any other DUI in Chandler, AZ, contact the Firm to schedule a no obligation meeting with a Board Certified Criminal Defense Attorney.
Copyright © 2011 Trent R. Buckallew, Attorney at Law Excerpt from book entitled Arizona DUI/Criminal Traffic Defense Strategies written by Attorney Trent R. Buckallew The Law Offices of Trent R. Buckallew, PC Arizona Criminal Law Specialist
*All cases are factually different and prior success on individual cases is not a guarantee of future outcomes. The firm cannot, and does not make any guarantees as to the outcome of your case.
**This blog should be used for informational purposes only. It does not create an attorney-client relationship with any reader and should not be construed as legal advice. If you need legal advice, please contact the Firm to schedule a consultation regarding your case.