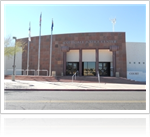 If you have been charged with a DUI in the City of Scottsdale, or surrounding areas, it is important to seek the advice of an experienced Scottsdale DUI attorney as soon as possible after being stopped by law enforcement. By doing so, your attorney can guide you through the arrest process and help ensure your rights are protected, including your right to secure an independent alcohol test. As part of its DUI investigation, a police officer may conduct various tests to determine impairment, including field sobriety testing (FST) as well as utilizing a portable breath machine on scene to measure your blood alcohol content (BAC). It is important to understand that if you are arrested for DUI/DWI, you have the right to secure your own independent alcohol test and the police must make reasonable efforts to facilitate this request. While the state has no obligation to gather evidence for a suspect, it must allow a fair opportunity for the suspect to gather potentially exculpatory evidence and to affirmatively advise the suspect of their right to do so in cases where the police are not obtaining a blood sample by way of implied consent. Keep in mind, if you are going to get an independent sample (at a nearby hospital or doctor's office), you will need to get this done as soon as possible after your arrest, and at your own expense. As with most decisions that will need to be made during the course of your DUI court proceedings, there are benefits and challenges to requesting an independent blood test and it is ideal to consult with an attorney prior to making this and other decisions regarding your DUI case.
A DUI conviction can result in significant consequences, including steep fees and fines, possible incarceration, probation, ignition interlock requirements, alcohol treatment classes and other long lasting consequences, including a criminal record and the potential for increased insurance rates. Other challenges an individual may face as a result of a DUI arrest may include loss of driving privileges for a certain amount of time which can cause significant hardship to those who rely on transportation for commuting to and from work, school or fulfilling other obligations in life. DUI litigation is a complex area of law and there are many different aspects an attorney will want to address when challenging state's evidence, which can include the police report, results from any field sobriety testing (FST) that may have been performed during the DUI investigation, and also the results of any bodily fluids (such as blood or urine) that may have been taken to determine blood alcohol content (BAC) levels. Attorney Trent Buckallew has significant experience in litigating DUI matters in the City of Scottsdale and throughout the State of Arizona, from First Time DUI's to very serious and complex Aggravated DUI cases. He has a proven track record of success and a reputation for vigorously defending each and every client in court. To keep well informed of the complex area of DUI law, Mr. Buckallew also belongs to many professional DUI organizations such as the National College for DUI Defense, and has also recently been elected as a National Trial Lawyers Top 100 Trial Attorney for 2012.
Contact the firm today for a free case evaluation if you or a loved one has been charge with DUI in the City of Scottsdale, or surrounding areas.
**This blog should be used for informational purposes only. It does not create an attorney-client relationship with any reader and should not be construed as legal advice. If you need legal advice, please contact the Firm to schedule a consultation regarding your case.