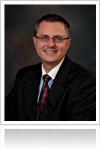 Congratulations to Attorney Trent Buckallew! The Arizona State Bar, Board of Legal Specialization has certified him as a criminal law specialist.
What Is a Board Certified Criminal Law Specialist?
In Arizona, attorneys can achieve the status of "certified legal specialist" once they have proven experience in a particular area of law, such as criminal law. In order to qualify for this specialization, the attorney must meet the following requirements:
Admission to the practice of law for at least 5 years (7 years for criminal certification)
Admission to the State Bar of Arizona for 2 years immediately preceding submission of the application
Devotion of at least 50% of a full-time practice to the specialty area
Substantial involvement in the certification area for 4 of the 6 years immediately preceding submission of the application
Receive favorable peer review from attorneys, judges and other professionals in the specialty field
Pass a written examination
Handle a specific number of cases in the specialty field (i.e. Criminal Law)
Demonstrate integrity, professionalism and a high degree of competence in the specialty field
How many attorneys are currently certified?
According to the State Bar of Arizona website, approximately 700 Arizona attorneys are Board certified, out of a total State Bar membership of more than 17,000 active members. Approximately 100 attorneys are certified criminal law specialists in the State of Arizona.
How long does an attorney remain certified?
According to the State Bar of Arizona website, certification is for a period of five years, after which time the attorney may apply for recertification. Attorneys must demonstrate that they meet the requirements of continuing legal education and substantial involvement in the specialty field on an ongoing basis.
How do you know whether an attorney is certified?
A certified attorney is entitled to:
Indicate certification on business cards and letterhead
Display the certificate awarded by the Board of Legal Specialization
List the certification in legal directories and telephone listings
The Firm represents individuals in all types of DUI cases – both felony and misdeamnor charges – in any court in the State of Arizona, including Municipal/Justice Courts and Superior Courts, including 1st Time DUI, Extreme DUI, Super Extreme DUI, Aggravated DUI, DUI-Drugs, Underage Drinking, Minor in Possession / Minor in Consumption, and any other DUI related violation. Contact the Firm today to arrange a free consultation with Attorney Trent Buckallew, a Board Certified Specialist in Criminal Law*.
*Certified by the Board of Legal Specialization, State Bar of Arizona.
**This blog should be used for informational purposes only. It does not create an attorney-client relationship with any reader and should not be construed as legal advice. If you need legal advice, please contact the Firm to schedule a consultation regarding your case.