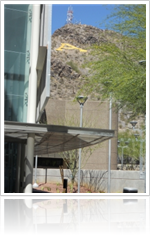 Cinco de Mayo is a national holiday in Mexico marking a momentous time in history and has become a day of celebration and festivities in our country as well, particularly in bordering states such as Arizona. Festivities include indulging in Mexican food, dancing, parades, and of course, enjoying Mexican beer. Because it has become a big drinking holiday, law enforcement increases their patrol efforts, including establishing DUI checkpoints throughout this holiday weekend. According to a recent news article (AZCentral.com 5/5/13) police made 274 DUI arrests this past weekend (not including Sunday night) as a result of a statewide Cinco de Mayo saturation patrol effort. Of these 274 arrests, there were 74 Extreme DUI arrests, 36 Aggravated DUI arrests, 35 people who had prior DUI arrests and the average blood-alcohol content (BAC) cited was 0.153 percent – almost twice the legal limit of 0.08 percent.
An individual is charged with Extreme DUI, which is a misdemeanor violation, when their BAC is 0.15 percent or higher. Click here to learn more about Extreme DUI charges and penalties. A person can be charged with Aggravated DUI, which is a felony violation, in instances where there is a minor child (under the age of 15) in the vehicle, if the person's driver's license was suspended/revoked at the time of the arrest, or if this is your third DUI in a period of 7 years. Click here to learn more about Aggravated DUI charges and penalties.
Law enforcement will continue to maintain increased patrols throughout the month of May, particularly over Memorial Day weekend and during high school and college graduations. According to Sgt. Tim Bulson of the Tempe Police Department DUI unit, "May is going to be a very busy month" and "We want to make sure that the streets are safe… ." Law enforcement agencies will continue their increased patrols, with additional funding through the highway safety office, during the summer months when kids are out of school, families are heading out to the lakes and camping, celebrating summer holidays, including the 4th of July and Labor Day, and enjoying backyard pool parties and barbecues. Remember to drink responsibly – have a (sober) designated driver or take a cab or the light rail.
If you are charged with a DUI – including Extreme DUI, Underage DUI, Aggravated DUI, DUI with Drugs, or any other DUI related violation, the Firm can help. Mr. Buckallew has litigated countless DUI cases over the course of his career, from First Time Misdemeanor DUI's to DUI cases involving injury and death. He is well versed in criminal DUI laws in Arizona, has handled DUI cases throughout the state, and has a reputation for zealously defending each and every client he represents.
**This blog should be used for informational purposes only. It does not create an attorney-client relationship with any reader and should not be construed as legal advice. If you need legal advice, please contact the Firm to schedule a consultation regarding your case.