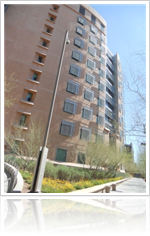 Cinco de Mayo is one of the biggest drinking holidays of the year, and this year was no exception with the many festivities and celebrations across the Valley over the weekend. And of course, along with this comes an increase in DUI enforcement, and Law Enforcement agencies across the State established DUI checkpoints and increased patrols statewide. While traffic stops increased significantly, the AZ Governor's Office of Highway Safety reported fewer DUI arrests over the 3-day period leading up to the Cinco de Mayo holiday this year. According to Albert Gutier, Director of the Office of Highway Safety, the reduced number of arrests can be attributed to ensuring people get the message about driving under the influence and many driver's out on the roadways may have seen the large LED message signs that read "Drive Hammered Get Nailed" (azcentral.com). While final numbers have not yet been reported from all of the agencies across the state, it appears that the number of arrests has been decreasing and more people are relying on designated drivers or other alternatives to driving under the influence of alcohol.
If you were charged with any type of DUI violation – including 1st Time DUI, Extreme DUI, Super Extreme DUI, Aggravated DUI, Underage DUI, DUI Drugs, or any other type of DUI, it is important to seek the advice of experienced legal counsel before making any decisions in your case. An experienced attorney will discuss your legal options with you and ensure you understand your rights, the criminal court process; the possible penalties associated with your charges, and discuss your legal options with you. The Firm handles both alcohol and drug related DUI charges in the East Valley, Phoenix, West Valley, and throughout the State of Arizona. If you were arrested by the DUI Task Force, or any law enforcement agency in the State of Arizona, contact the Firm at (480) 988-7993 to arrange a free consultation regarding your case.
Mr. Buckallew is a Board Certified Criminal & DUI Specialist, having been certified by the State Bar of Arizona. He understands the serious consequences (which can include jail time, fines/fees, alcohol treatment and classes, interlock ignition requirements, and other penalties) and hardships (including possible loss of driving privileges) resulting from a DUI conviction and will work vigorously in building a strong defense on your behalf. The Firm is experienced in handling all types of DUI cases and has proven results ranging from acquittals at trial, full dismissals and negotiating non-DUI plea agreements. Having confidence in your attorney and in the legal representation that you will receive is a critical factor when looking for the right attorney to represent you.
Visit our DUI website for additional information regarding DUI cases in Arizona and request your copy of 'AZ DUI Criminal/Traffic Defense Strategies' written by Attorney, Trent Buckallew.
**This blog should be used for informational purposes only. It does not create an attorney-client relationship with any reader and should not be construed as legal advice. If you need legal advice, please contact the Firm to schedule a consultation regarding your case.