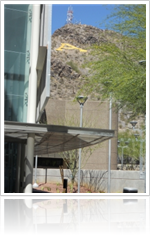 After the recent tragic death of an 18-year old ASU student, Tempe and several other Valley Law Enforcement Agencies have been cracking down on underage drinking violations around the ASU campus in Tempe, in an effort to prevent future alcohol related incidents that could lead to injury or death. According to a recent azcentral.com news report (4/7/14), police arrested 237 people during a recent weekend task force operation. Tempe and ASU Police Departments were joined by officers from several neighboring agencies, including Mesa, Chandler, Gilbert, Maricopa County Sheriff's Office, AZ Department of Public Safety (DPS) and the AZ Department of Liquor License and Control. The arrests from the recent weekend task underage drinking task force included Minor In Consumption (of alcohol) and Minor in Possession (of alcohol) violations as well as DUI – drinking and driving arrests.
The Firm has represented ASU students and other young adults in all types of drinking related violations including Underage DUI, Minor in Consumption, Minor in Possession and most other alcohol related charges. Mr. Buckallew frequently handles cases in the Tempe Municipal Court as well as the University Lakes Justice court and most other Municipal Courts and Justice Courts throughout the Valley. He has significant experience in defending all types of criminal violations including DUI and other alcohol related cases. Mr. Buckallew is a Board Certified Criminal Defense Specialist, having been certified by the State Bar of Arizona. If you have been charged with Underage Drinking, Underage DUI, Minor in Consumption, Minor in Possession, or any other alcohol related or criminal violation in Tempe, contact the Firm today to discuss your legal options with a Criminal Defense Specialist.
**This blog should be used for informational purposes only. It does not create an attorney-client relationship with any reader and should not be construed as legal advice. If you need legal advice, please contact the Firm to schedule a consultation regarding your case.