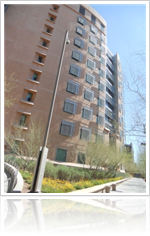 Labor Day weekend is typically the final weekend of the summer for camping trips, boating at the lake, and other outdoor activities in the cooler, higher elevations outside the valley. It is also a time for end of summer celebrations, gatherings and other festivities. With this brings an increase in the number of drivers on the roadways and highways, and a greater likelihood of impaired drivers on the road. Other common violations during times of increased traffic can include, Aggressive Driving, Reckless Driving, Criminal Speed, and other criminal DUI and traffic violations. Law enforcement agencies across the Valley and throughout the State of Arizona will be out in force this weekend, setting up DUI checkpoints to enforce impaired driving and DUI laws. According to local news outlets (AZCentral.com), seven law enforcement agencies are partnering up in the Southeast Valley over the weekend, including Chandler, Gilbert, Mesa, Scottsdale, Tempe, and Apache Junction Police, as well as the Arizona Department of Public Safety (DPS), and officers will be looking for impaired drivers in an effort to keep everyone safe. The DUI Task Force Command Center will be set up in Scottsdale at the Scottsdale Stadium where officers will conduct field sobriety tests, perform blood draws, and handle other aspects of their patrol operations. In addition to DUI checkpoints, there will be an increased number of officers on duty, conducting saturation patrols throughout the valley. Up in the high country, the White Mountain DUI Task Force will include AZ DPS, the Pinetop-Lakeside Police Department, the Navajo County Sheriff's Office, the Show Low Police Department, the White Mountain Apache Police Department, the Snowflake-Taylor Police Department, the Apache County Sheriff's Office, and the Eagar and Springerville Police Departments. They will have a checkpoint set up on SR 260 near milepost 354 to detect and apprehend impaired motorists and ensure the safety of driver's on the highway.
Remember to drink responsibly and use a designated driver or call a cab. In the event you are stopped for allegations of driving while impaired with alcohol or drugs, it is important to keep in mind that, 1) You should provide the officer with your driver's license, but you have the right to refuse to answer any questions, 2) You have the right to refuse to do any field sobriety and HGN testing, 3) You should contact your attorney before agreeing to submit to breath or blood testing. Keep in mind that your refusal to submit to field sobriety testing or HGN testing may be brought up by the prosecutor during trial. Additionally, your refusal to submit to a breath or blood test will result in a 1-year suspension of your driver's license. There may be certain circumstances when your attorney may advise you not to submit to chemical tests, so it is important to consult with your attorney before making any decisions regarding this testing and the consequences upon refusal.
DUI cases are taken very seriously in the State of Arizona and penalties can be extremely harsh if you are convicted of a DUI related charge. The consequences can create significant hardship on a person, beginning with the possibility that your vehicle may be impounded for 30-days and you may receive a 90-day license suspension at the time of your arrest. NOTE: You will have 15 days before the suspension goes into effect and also to request an MVD hearing – otherwise, the suspension will be in effect 15 days from the date you were served with the 'admin per se' (license suspension) paperwork, which is usually the same day as your arrest. Other penalties, if convicted, include the possibility of jail time (depending on your BAC level, prior DUI history and other factors), probation, fees and fines, alcohol screening and classes, community work service, ignition interlock device and other consequences. Please visit our DUI website for more details regarding DUI charges, DUI penalties, field sobriety testing, blood and breath testing, implied consent, and other DUI related topics.
If you have been charged with any type of DUI – regular DUI (over 0.08 BAC), Extreme DUI (0.15-0.20 BAC), Super Extreme DUI (over 0.20 BAC), Underage DUI (DUI under the age of 21), Aggravated DUI (due to having a minor child in the car, or a suspended/revoked driver's license, or were involved in a car accident, or if other 'aggravating' factors played a role in your DUI), or any other DUI related charge involving drugs or alcohol, the Firm can help. We dedicate our practice to criminal and DUI litigation and have successfully handled countless DUI matters in courts throughout the Phoenix area and just about every County in the State of Arizona, including City/Municipal Courts, Justice Courts and Superior Courts. Mr. Buckallew has a reputation for zealously representing each and every client and personally handles each case from beginning to end. He is committed to working with each client to achieve the best outcome possible in each case.
Contact the Firm today for a free evaluation of your DUI or criminal case.
**This blog should be used for informational purposes only. It does not create an attorney-client relationship with any reader and should not be construed as legal advice. If you need legal advice, please contact the Firm to schedule a consultation regarding your case.