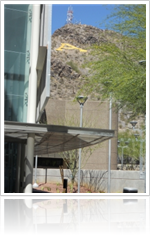 "Get a DD…Not a DUI" is the message being touted by the Arizona Governor's Office of Highway Safety (GOHS) as well as other AZ Law Enforcement agencies, to encourage people to use sober designated driver's when consuming alcohol. The holidays are a time for celebration and the week between Christmas and New Year's Eve is considered one of "the most intense weeks" of the year, according to law enforcement. Agencies increase their patrols considerably during the holidays and over 70 agencies participate, forming 12 organized DUI Task Forces across the state in an effort to reduce the number of DUI arrests. Arizona law enforcement agencies prefer employing saturated patrols in targeted areas rather then setting up the typical DUI checkpoints. According to Alberto Gutier, Director of GOHS, "The message that we're trying to get out there is that we're everywhere." According to AZ law enforcement DUI arrest data, DUI arrests are up between 2011 and 2012, with Extreme DUI arrests rising from 788 in 2011 to 888 in 2012. Individuals are charged with Extreme DUI if their blood alcohol content (BAC) is measured at greater than .150 percent. Law enforcement officers are trying to get the message out there to either have a designated driver, call a cab, or ask a friend or family member to pick you up if you have consumed alcohol.
Check out our website for more information regarding DUI charges, Extreme DUI charges, Super Extreme DUI charges, Aggravated DUI charges, Underage DUI charges, and associated penalties if convicted of a DUI charge.
If you have been charged with a DUI, contact the Firm for a free consultation regarding your case. We handle all types of DUI and criminal charges throughout the Valley and Statewide. The Firm has a reputation for zealously representing each and every client and a proven track record of success.