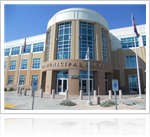 You have been charged with a Mesa DUI and are quite possibly preparing to enter a criminal court room for the first time in your life, other than perhaps appearing for jury duty at some point in the past. This can seem quite daunting, not knowing what to expect, unfamiliar with the location of the courthouse/courtroom, uncertain of what will happen at the first court hearing, and having no idea what to wear or how early to arrive at the courthouse, among many other unanswered questions swirling around in your mind.
To answer the question regarding location of your court appearance, it will depend upon which law enforcement agency cited you and whether you are being charged with Misdemeanor DUI or Felony DUI. If you were stopped by the Mesa Police Department and cited for a misdemeanor DUI, you will likely be appearing in the Mesa Municipal Court. If you were stopped by the Arizona Department of Public Safety (DPS) or Maricopa County Sheriff's Office (MCSO), you will likely be appearing in one of the Mesa Justice Court Precincts – either the East Mesa Justice Court, West Mesa Justice Court, or the North Mesa Justice Court. If you are facing felony DUI charges in Mesa then you will likely be appearing in the Maricopa County Superior Court / Southeast Facility, at least for your initial hearings. Your case could be transferred to the Maricopa County Superior Court / Downtown if it's not resolved in the early stages of the court process. You will need to refer to your traffic ticket, summons, or other court paperwork you received to determine the exact location, date and time of your first court appearance.
As for what you should wear – there is usually a minimum dress code policy inside a courthouse such as no clothing with rips or tears, no tank tops, hats, halter tops, sunglasses, etc. but beyond that, it is a good idea to dress modestly and wear clean and neat clothing. This doesn't mean you need to go out and purchase a new outfit, but you should dress in a way that will demonstrate to the judge that you are taking your case seriously. If in doubt, ask your attorney what he/she recommends you wear.
Timeliness is essential for all court appearances and you should always allow yourself enough time to navigate through rush hour traffic, find parking near the courthouse, make your way through security once you arrive at the courthouse and then locate your assigned courtroom. If you are running late and the judge calls your case before you arrive, the judge could consider this a failure to appear and issue a bench warrant for your arrest.
The initial hearings in a DUI case will depend upon whether you have been charged with Misdemeanor or Felony DUI. The Initial Appearance is the first hearing in a criminal prosecution (with some exceptions, including Misdemeanor cases where you were cited and released). The purpose of the Initial Appearance is to ascertain the true name of the accused, inform the accused of the charges pending, appoint counsel if appropriate, make an initial probable cause determination and establish release conditions. The most important aspect of the Initial Appearance is the establishment of release conditions. The accused can be release on his or her own recognizance, released under supervision or be admitted to bail.
The next hearing in a Felony DUI case is a Status Conference. In felony cases, the normal procedure in Maricopa County is to set the case for a Status Conference in one of the Regional Court Centers – located in Mesa, downtown Phoenix, the Northwest Valley (Surprise) and the Northeast Valley (Phoenix) . The purpose of the Status Conference is for the government to provide initial discovery on the case, and to extend an initial plea offer. In some cases it is possible to resolve a criminal case by way of a negotiated plea at the Status Conference, although this is a course of action to be taken only with the advice of counsel.
In felony cases, which do not resolve with a negotiated plea agreement at the Status Conference, the next step in the criminal justice process is for the court to set the case for a Preliminary Hearing. A Preliminary Hearing is a hearing before a judge where the government will call at least one witness to testify to the initial findings of the police investigation. If after hearing this testimony the judge is convinced that there is probable cause to believe that a crime was committed then the judge will order that the accused appear at an Arraignment to enter a formal plea to the charge. If the judge is not convinced that probable cause exists then the judge will order the case dismissed.
In felony cases, an alternative approach to the Preliminary Hearing is the Grand Jury process. On some occasions the government will present their witnesses to a Grand Jury as an alternative approach to establishing probable cause. A Grand Jury is a panel of citizens who are selected to hear cases and to make initial findings as to probable cause. If the Grand Jury finds probable cause then they will return an indictment which is a formal charge. The accused will then be ordered to appear at an Arraignment to enter a plea.
An Arraignment is a formal hearing where the accused enters a plea. The normal plea that is entered at this stage of the proceeding is generally a straight 'not guilty' plea. However, there are other legal issues that can arise at the Arraignment, or later in the case, which will complicate the issue of what plea should be entered with the court. The various potential pleas that can arise in a criminal case include: plea of not guilty, guilty but insane, once in jeopardy, guilty pursuant to Alford, nolo contendere – non vult contendere or no contest, a straight plea of guilty to the court (no plea agreement), and finally, guilty pursuant to a plea agreement. On rare occasions, there may even be a plea of guilty to the charges – entered at the Arraignment – based upon precharge negotiations with the government, but this last option is somewhat unusual. Determining what plea to enter at Arraignment is a very important step in a criminal case, and one that must be made in consultation with your attorney. You should never guess as to what the proper plea is to enter in your case. Consult an attorney. Generally, in the vast majority of cases, the initial appropriate plea at this early stage will be a simple 'not guilty' plea to all charges. However, once again you should consult with a competent criminal defense attorney to discuss how to proceed at your Arraignment.
After your Arraignment hearing, the court will generally set your case for a Pre Trial Conference hearing in both Misdemeanor and Felony cases (unless your case was previously resolved during Status Conference as earlier discussed). We will discuss the various pretrial hearings in a future blog posting – including Pre Trial Conferences, Evidentiary Hearings, Settlement Conferences, Trial Management Conferences and Trials – both bench and jury.
The Firm handles all types of DUI cases in Mesa, whether you are in the Mesa City Court, one of the Mesa Justice Court Precincts, or the Maricopa County Superior Court. Whether you have been charged with a 1st Time DUI, Extreme DUI, Super Extreme DUI, Aggravated DUI, Underage DUI, DUI-Drugs, or any other Mesa DUI, the Firm can help. Mr. Buckallew has significant experience in defending DUI cases and is a Board Certified Criminal Law Specialist, having been certified by the State Bar of Arizona. Mr. Buckallew has a proven track record in resolving DUI cases and has achieved trial acquittals, dismissals, and favorable plea resolutions in countless cases over the course of his career. Contact the office for a free consultation in any pending DUI case in Mesa or surrounding areas.
**This blog should be used for informational purposes only. It does not create an attorney-client relationship with any reader and should not be construed as legal advice. If you need legal advice, please contact the Firm to schedule a consultation regarding your case.
Copyright © 2011 Trent R. Buckallew, Attorney at Law The Law Offices of Trent R. Buckallew, PC Arizona Board Certified Criminal Defense Attorney