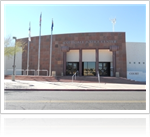 In a recent blog posting, we discussed the initial hearings in DUI cases and what to expect early on in a DUI prosecution. After the initial hearings, a DUI case will be set for various pretrial hearings with opportunities for case settlement at any point during this phase of the DUI court process. Ultimately, if a settlement agreement (or dismissal) is not achieved during pretrial proceedings, your case will likely proceed to trial. What can you expect during the pretrial phase of your Scottsale DUI case and what are the different types of pretrial hearings you can anticipate in the DUI court process? If you were stopped in Scottsdale and charged with DUI, which courthouse will you need to appear at?
To answer the question regarding location of your court appearance, it will depend upon which law enforcement agency cited you and whether you are being charged with Misdemeanor DUI or Felony DUI. If you were stopped by the Scottsdale Police Department and cited for a misdemeanor DUI, you will likely be appearing in the Scottsdale City Court. If you were stopped by the Arizona Department of Public Safety (DPS) or Maricopa County Sheriff's Office (MCSO), you will likely be appearing in one of the Scottsdale Justice Court Precincts – either the Arcadia Biltmore Justice Court, the Desert Ridge Justice Court, or the Dreamy Draw Justice Court. If you are facing felony DUI charges in Scottsdale then you will likely be appearing in the Maricopa County Superior Court / Southeast Facility, at least for your initial hearings. Your case could be transferred to the Maricopa County Superior Court / Downtown if it's not resolved in the early stages of the court process. You will need to refer to your traffic ticket, summons, or other court paperwork you received to determine the exact location, date and time of your first court appearance.
A Pre-Trial Conference is a court hearing where your attorney will have an opportunity to discuss your case with the prosecutor. On many occasions an initial plea offer will be extended by the government at the first Pre-Trial Conference. Except for the most unusual of circumstances, it is normally best not to enter into a plea agreement at your first Pre-Trial Conference simply because there has not been sufficient time to investigate your case to develop a criminal defense strategy. Nor has there been sufficient time, at the first Pre-Trial Conference, to really make a determination of the strengths and weaknesses of the prosecutor's case. Most of the time, especially in misdemeanor courts, you will probably want to have at least three Pre-Trial Conferences (about 90 days) to allow for an appropriate amount of time to consult with legal counsel. This should be sufficient time to develop a Defense Investigation Outline, and to conduct a proper defense investigation of your case. This process will allow you an opportunity to identify the strongest legal and factual defenses available to you.
It should be noted that in some misdemeanor courts it is not normally necessary for the accused to appear at the initial Pre-Trial Conferences with their attorney. This is a matter which you should discuss with your attorney. In felony court cases, the physical appearance of the accused is almost always required.
An Evidentiary Hearing is a contested hearing in front of a judge where the parties litigate pre-trial issues. The most common issues litigated at an Evidentiary Hearing will be procedural defense issues raised by the defense attorney seeking suppression of evidence, or dismissal of the case. Other issues litigated at this stage can be challenges to the evidence under the various Rules of Evidence. Normally these types of arguments involve the parties litigating the admissibility, at a later trial, of various pieces of evidence.
A Settlement Conference is a formal conference which includes the prosecutor, your defense attorney, you and the judge. The purpose of this hearing is for the judge to assist the parties in litigation, in a collaborative manner, to try and resolve the case on terms that are acceptable to all sides. A successful Settlement Conference requires a comprehensive amount of preplanning to determine what the defense strategy will be prior to entering into the formal conference. Just as you would not walk into any important negotiation with no idea of what your objectives are, you certainly do not want to walk into the negotiating room of the Settlement Conference without having identified your litigation objectives and goals. To prepare for the Settlement Conference requires that you work with your attorney to define your litigation objectives and goals. Experience has demonstrated that it is unlikely that you will be in a position to effectively negotiate during the Settlement Conference without first having conducted a comprehensive defense investigation into the facts and circumstances of your individual case. Thus, by having an attorney who has fully investigated your individual case you will be in a position to leverage the factual, procedural and legal defenses that you have previously identified during pre-trial preparation, thereby increasing your chances for a successful outcome at your Settlement Conference.
If an acceptable negotiated settlement cannot be reached by all parties at the Settlement Conference, the case will most likely be set for Trial Management Conference, Trial and Sentencing (only if convicted at trial). These hearings will be discussed in greater detail in a future blog posting.
The Firm handles all types of DUI cases in Scottsdale, whether you are in Scottsdale City Court, one of the Scottsdale Justice Court Precincts, or the Maricopa County Superior Court. Whether you have been charged with a 1st Time DUI, Extreme DUI, Super Extreme DUI, Aggravated DUI, Underage DUI, DUI-Drugs, or any other Scottsdale DUI, the Firm can help. Mr. Buckallew has significant experience in defending DUI cases and is a Board Certified Criminal Specialist, having been certified by the State Bar of Arizona. Mr. Buckallew has a proven track record in resolving DUI cases and has achieved trial acquittals, dismissals, and favorable plea resolutions in countless cases over the course of his career. Contact the office for a free consultation in any pending DUI case in Scottsdale or surrounding areas.
**This blog should be used for informational purposes only. It does not create an attorney-client relationship with any reader and should not be construed as legal advice. If you need legal advice, please contact the Firm to schedule a consultation regarding your case.
Copyright © 2011 Trent R. Buckallew, Attorney at Law The Law Offices of Trent R. Buckallew, PC Arizona Criminal Defense Attorney