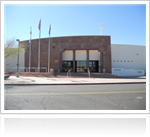 Criminal law is comprised of Substantive Criminal Law and Procedural Criminal Law, as well as Legal and Factual Defenses. We have previously defined procedural defenses in this blog entry here and also discussed factual defenses in this blog entry here. The focus of today's blog posting is going to be a discussion regarding Substantive Criminal Law. If you have been arrested in Scottsdale, AZ for any criminal or DUI charge, it is advisable to seek the advice of competent and experienced criminal defense counsel before making any potentially life changing decisions in your criminal case. If you plan to hire an attorney, it is important to find one who has the experience and knowledge to investigate and litigate criminal and DUI cases, and assist you in navigating through our often-complex criminal justice system. While a criminal or DUI investigation includes many components, our focus today will be on Substantive Criminal Law.
Substantive criminal law is sometimes referred to as the "black letter" of the law. In other words, it means that it is those things the legislature has declared illegal and written a law forbidding the conduct described in the law. (Normally these laws are printed in black ink – hence the name "black letter" of law.) Every substantive criminal law will have 'elements' identified in the written language of the law. You can locate what law is being alleged to have been violated by looking at your complaint or indictment. However, this will only tell you what law was violated, to find the 'elements' you will need to look it up in the legal code book – known as a statute book. In Arizona, criminal laws are codified at Title 13 of the Arizona Revised Statute. Even if you should locate a copy of the law applicable to your case you will still need the assistance of counsel to deconstruct what the law is actually saying, and to determine what the 'elements' are that the government must prove beyond a reasonable doubt before they are entitled to a conviction. Below is a list of categories in which almost all "black letter" laws or statutes will address:
Offenses Against the Person:
Vehicular Homicide
Poisoning
Abduction
False Imprisonment
Kidnapping
Offenses Against Property
Larceny
Embezzlement
False Pretenses
Receiving Stolen Property
Malicious Mischief
Forgery
Counterfeiting
Extortion
Criminal Damage (personal property)
Offenses Against Habitation:
Arson
Home Invasion
Criminal Damage (real property)
Other Offenses:
Crimes Against Morality
Crimes Against the Public Peace
Crimes Against the Sovereign
Almost all substantive crimes will fall under one of these broad categories. To develop a successful defense one must first identify the nature of the substantive crime being alleged. Only then can one begin to identify the "elements" of the offense. Once this has been identified, a criminal defense strategy can be formulated to address the allegations against the accused. Click here to learn more about factual defenses in a criminal case and here to learn more about procedural defenses in a criminal case. We will discuss more about Procedural Criminal Law in a future blog posting.
Every case is unique and the criminal defense attorney you choose should be able to identify the nature of the crime being alleged as well as the relevant defenses that best fit the specific circumstances and facts of your case. Mr. Buckallew is a Board Certified Specialist in Criminal Law – Certified by the Arizona State Bar. He has significant experience in litigating all types of DUI and criminal cases and has a proven track record of successfully resolving countless cases throughout the course of his career. Mr. Buckallew has handled countless Scottsdale criminal and DUI cases – both at the Scottsdale City Court, McDowell Mountain Justice Court, Desert Ridge Justice Court (misdemeanor cases) as well as the Maricopa County Superior Court (felony cases), and in most other courts throughout the valley. He has handled all types of criminal cases, including Homicide, Vehicular Homicide, Aggravated Assault, Sexual Assault, Theft, Criminal Damage, Burglary, Narcotic and Dangerous Drug Offenses, just to name a few.
Contact the Firm today for a free consultation regarding your Scottsdale criminal or DUI case.
**This blog should be used for informational purposes only. It does not create an attorney-client relationship with any reader and should not be construed as legal advice. If you need legal advice, please contact the Firm to schedule a consultation regarding your case.
Excerpts in this blog posting were taken from Mr. Buckallew's e-book listed below. You may request a free copy of his book here.
Arizona Criminal Defense Strategies (e-book)Copyright © 2011 Trent R. Buckallew, Attorney at Law The Law Offices of Trent R. Buckallew, PC Arizona Criminal Defense Attorney