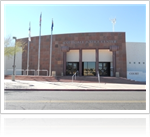 If you are facing criminal misdemeanor charges in the Scottsdale City Court or one of the Maricopa County Justice Courts in Scottsdale, especially if this is the first time you have ever been involved in the criminal court system, you may be wondering what to expect during misdemeanor court proceedings.
Misdemeanor cases are handled in either the Scottsdale City Court or one of the nearby Justice Courts – McDowell Mountain Justice Court and Desert Ridge Justice Court. The procedures are generally the same, although some rules may vary slightly from one court to another. When you hire a Scottsdale Criminal Defense Attorney, the first legal documents your attorney will typically file on your behalf will include a Notice of Appearance and a Motion for Discovery. The Notice of Appearance informs the court and assigned prosecutor that your attorney will be appearing with you at all future court dates. The Motion for Discovery is filed so that your attorney can obtain all discovery materials from the assigned prosecuting agency.
Arraignment
The Arraignment is usually the first court appearance in a misdemeanor case, where you and your attorney will enter a plea of "guilty" or "not guilty" with the court. If you have hired this Firm prior to your arraignment, Attorney Trent Buckallew can file a motion with the court to waive the arraignment, thereby alleviating the need for you or your attorney to appear in court, as long as the court grants the motion. If granted, a plea of not guilty is entered for the defendant, the arraignment is vacated, and the court will set a date for Pre Trial Conference. The notice of hearing date will be sent to your attorney and your attorney will notify you of this and any other future court dates.
Pre Trial Conference
At the Pre-Trial Conference hearing, your attorney will have an opportunity to discuss your case with the assigned Scottsdale City Prosecutor, or other prosecutoring agency. On many occasions an initial plea offer will be extended by the government at the first Pre-Trial Conference. Except for the most unusual of circumstances, it is normally best not to enter into a plea agreement at your first Pre-Trial Conference simply because there has not been sufficient time to investigate your case to develop a criminal defense strategy. Nor has there been sufficient time, at the first Pre-Trial Conference, to really make a determination of the strengths and weaknesses of the prosecutor's case. Most of the time, especially in misdemeanor courts, you will probably have at least three Pre-Trial Conference hearings (in 30 day intervals). This should be sufficient time to develop a Defense Investigation Outline, and to conduct a proper defense investigation of your case. This process will allow your attorney an opportunity to identify the strongest legal and factual defenses available to you. It should be noted that in some misdemeanor courts it is not normally necessary for the client to appear at the initial Pre-Trial Conferences with their attorney, but you will be notified of all hearing dates and should discuss with your attorney whether or not you will need to appear at each hearing.
Evidentiary Hearing
Some cases (not all), may be set for an Evidentiary Hearing, which is a contested hearing in front of a judge where the parties litigate pre-trial issues. The most common issues litigated at an Evidentiary Hearing will be procedural defense issues raised by the Scottsdale Criminal Defense Attorney seeking suppression of evidence, or dismissal of the case. Other issues litigated at this stage can be challenges to the evidence under the various Rules of Evidence. Normally these types of arguments involve the parties litigating the admissibility, at a later trial, of various pieces of evidence.
Trial Management Conference
A Trial Management Conference is a final conference that precedes a jury trial. In misdemeanor courts it is often called a 'calendar call'. Regardless of the name given, the purpose of the hearing is for the attorneys, you and the assigned judge to discuss final attempts at settlement, and to discuss any legal issues that may be relevant to the upcoming trial once it is determined that settlement will not occur. A Trial Management Conference can also be an opportunity for the court to rule on substantive pretrial motions that have been filed by your attorney. This can include judicial rulings on Motions to Dismiss, Motions to Suppress, and other pre-trial motions arguing procedural defenses. This is an important hearing as it may be your last opportunity for a successful resolution short of a trial. Thus, it is important that you work with your attorney in a collaborative effort to prepare for the Trial Management Conference so that you may achieve your litigation objectives.
Trial (Bench and Jury)
Cases which are not dismissed, or settled with a negotiated plea agreement, will proceed to trial. A trial can be either a bench trial (trial before a judge only), or a jury trial (a trial in front of a panel of citizens). In misdemeanor courts (City and Justice Courts) the right to a jury trial is more limited. However, even in a misdemeanor court some crimes are still jury trial eligible, including DUI cases. Your attorney should be able tell you if your case is jury trial eligible in the misdemeanor court, and your attorney should file the appropriate legal motions necessary to preserve your jury trial rights in the lower courts.
Sentencing
In the unfortunate event that you are convicted of a criminal offense, whether it is as a result of a negotiated plea agreement, or by a finding of guilt following either a bench or jury trial, under either scenario the court will have to proceed to sentencing. On cases where you have entered into a negotiated plea agreement the sentence should be spelled out within the plea agreement itself, and the sentence should be pre-approved by you before you agree to enter the plea. Under this scenario there is no mystery at sentencing as to what the punishment will be because you have already negotiated your punishment directly into the plea. This will limit what the judge can do to you at sentencing. Finally, if you went to trial and were found guilty your attorney should discuss with you your rights to appeal the conviction, and your attorney should file the 'Notice of Appeal' for you – before he or she withdraws from the case.
If you are facing misdemeanor criminal charges in Scottsdale, contact the Firm today for a free case evaluation with a Scottsdale Board Certified Criminal Defense Attorney. The Firm handles all types of misdemeanor cases, including (but not limited to) DUI, Disorderly Conduct, Domestic Violence, Criminal Speed, Reckless Driving, Assault, Drug Crimes, Shoplifting, OUI (boating DUI) cases and any other misdemeanor or felony case in the City of Scottsdale and across the entire Valley.
Copyright © 2011 Trent R. Buckallew, Attorney at Law
**This blog should be used for informational purposes only. It does not create an attorney-client relationship with any reader and should not be construed as legal advice. If you need legal advice, please contact the Firm to schedule a consultation regarding your case.