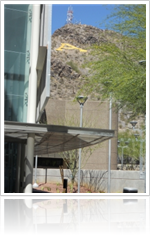 Tempe DUI Defense
If you have been arrested for DUI in Tempe, contact a Board Certified Criminal Law Specialist to discuss your rights and legal options before making any decisions in your case. DUI litigation is a complex area of law and there are many variations of DUI related charges. While a first time DUI is usually charged as a misdemeanor, certain factors can also result in a DUI case being charged as a felony. DUI's are commonly thought of as alcohol related offenses, but a DUI can also occur when drugs are involved as well. The type of DUI a person is charged with will determine what the penalties will be if convicted. As mentioned earlier, while many DUI cases are charged as misdemeanors, the range of penalties vary, depending on blood alcohol levels, prior DUI history, and other factors. This is also true for felony DUI cases – the penalties are considerably harsher the more serious the allegations are as well as other factors such as whether the case involved a vehicle collision, or resulted in serious injury or death of another person.
Felony DUI
A person can be found guilty of an Aggravated DUI (felony) if the person commits a violation as defined under § 28-1381 or Extreme/Super DUI as defined under § 28-1382 while the person's privilege to drive is suspended, canceled, or revoked. Alternatively, a person can be charged with Aggravated DUI if a person commits a third DUI within a period of eighty-four months. Additionally, a person can be charged with Aggravated DUI if a person commits a DUI while having a child less than 15 years of age in the vehicle. Finally, a person can be charged with Aggravated DUI if they commit a DUI while being required to maintain an ignition interlock device. The maximum penalty for a first time Aggravated DUI can include: Incarceration in the Arizona Department of Corrections for 3.75 years, a 3-year license revocation and a maximum fine of $150,000.00 plus 84% surcharge. The minimum penalty in these cases often requires: a minimum mandatory 4 months in the Arizona Department of Corrections, up to 10 years of probation, 3 year license revocation, $750.00 fine plus surcharge, $250.00 DUI abatement fund, $1,500 prison construction fee, $1,500.00 state general fund, and an ignition interlock device. The prison term can be increased to 8 months minimum if the person has a total of 3 or more prior DUI convictions in an 84 month period. An individual charged with felony DUI involving a child under 15 in the car, while possessing a valid driver's license, can see the jail penalties reduced to levels within the misdemeanor offense category. Also, one can apply for and obtain a restricted license while on probation. The remaining felony terms would still apply. If you have been charged with Aggravated DUI, it is critical to hire an attorney who understands the complexities of the felony DUI laws in Arizona, as well as an attorney who understands the complex science involved in these types of cases. Mr. Buckallew is well versed in both criminal litigation, having earned his law degree in 1999, as well as understanding the scientific evidence inherent in DUI Defense, having earned a Master's in Forensic Science degree in 2004.
An individual can be prosecuted under the DUI statutes without having any alcohol in their system. If a person is impaired by any drug, or has any amount of an illicit drug in their system, they can be prosecuted under the Arizona DUI statutes. The penalties for a drug based DUI track the penalties of the various alcohol related DUI's with one notable exception. If you are convicted for a drug based DUI, the minimum driver's license revocation period is 1 full year for a misdemeanor offense, and 3 years for a felony offense. A drug based DUI presents its own unique challenges. Therefore, you should seek out and retain a criminal defense attorney knowledgeable in this complex area of DUI litigation.
If you have been charged with a DUI related offense in Tempe, AZ, including any misdemeanor or felony drug or alcohol related DUI, including 1st Time DUI, Underage DUI, Extreme DUI, Felony DUI, DUI Involving Injury or Death, or any other DUI related case, this Firm can help. Mr. Buckallew is a Board Certified Criminal Law Specialist, having been certified by the Arizona State Bar, Board of Legal Specialization which means he has proven significant experience in the practice of Criminal and DUI Defense. He focuses his practice primarily on criminal and DUI defense and belongs to many professional organizations, including the National College for DUI Defense, The American Academy of Forensic Science, and Arizona Attorneys for Criminal Justice. He was also named a Top 100 Trial Attorney by the National Trial Lawyers – 2012 & 2013.
Please contact the Firm today for a free consultation regarding any pending DUI case in Tempe or throughout the State of Arizona.
**This blog should be used for informational purposes only. It does not create an attorney-client relationship with any reader and should not be construed as legal advice. If you need legal advice, please contact the Firm to schedule a consultation regarding your case.