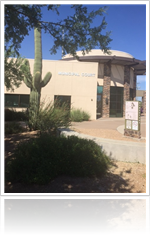 Apache Junction Municipal Court Criminal Cases
If you were cited for a misdemeanor criminal violation by the Apache Junction Police Department, within the city limits of Apache Junction, you were likely cited into the Apache Junction Municipal Court. The types of cases which could be cited into this court could include, DUI (1st Time DUI, Extreme DUI, Super Extreme DUI, Underage DUI), Assault, Disorderly Conduct, Criminal Damage, Domestic Violence or any other criminal misdemeanor charges. The courthouse is located at:
300 East Superstition Boulevard, Apache Junction, AZ
The Court operates on a 4-day schedule and the hours of operation are Monday-Thursday 7:30 AM – 5:30 PM.
As with any courtroom, the Apache Junction Municipal Court has certain standards of conduct and etiquette in the courthouse. While formal attire is not required, clothing should be free of offensive/controversial slogans, no hats, or cut-off shorts. Recommended attire would be conservative clothing, 'business casual' or something you would wear to church. Your appearance should not distract from your case or your defense. Your attorney will give you more specific instructions regarding what your role in the courtroom will be, as this will depend on the various types of hearings in criminal cases.
The most common types of cases we typically see in the Apache Junction Municipal Court, include DUI (including 1st Time DUI, Extreme DUI, Super Extreme DUI, and Underage DUI), Disorderly Conduct, Domestic Violence, Shoplifting and Assault. At this Firm, we have experience handling all types of misdemeanor (and felony) criminal cases in the Apache Junction Municipal Court and in courts throughout the Valley as well as statewide.
If you have been charged with any criminal case in Apache Junction, please contact the office for a free evaluation of your case. You will meet with a Board Certified Criminal Law Specialist – Attorney Trent Buckallew, who will discuss both the details of your case as well as the legal defenses which may be pursued in your case. With nearly 20 years of experience in litigating criminal and DUI cases of all types, Mr. Buckallew can answer any questions you have regarding the court process, defense and litigation goals and the best course of action in your case.
**This blog should be used for informational purposes only. It does not create an attorney-client relationship with any reader and should not be construed as legal advice. If you need legal advice, please contact the Firm to schedule a consultation regarding your case.