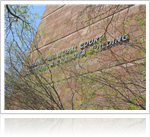 Criminal Charges in Phoenix, AZ
If you have been arrested by the Phoenix Police Department and cited into the Phoenix Municipal Court, contact a Phoenix Criminal Defense Lawyer for a free evaluation of your case. The Firm handles ANY criminal charge in the Phoenix Municipal Court and throughout the State of Arizona. Mr. Buckallew has a reputation for zealously defending his clients and has extensive experience from many years of practice as a criminal defense lawyer. He fights tirelessly on behalf of each individual client in order to achieve the best outcome possible in each and every case, as evidenced by the results he has achieved on behalf of his clients over the years.
The Phoenix Municipal Court is located at 300 West Washington Street, in downtown Phoenix, just west of Phoenix City Hall. The Court handles civil traffic and criminal misdemeanor violations, including DUI/DWI charges, city ordinance and code violations, petty offenses, probation violations, protective orders and search warrants. According to their website, the Phoenix Municipal Court is the State's largest limited jurisdiction court, is among the top ten busiest municipal courts in the U.S. and processes an average of 80,000 criminal charges annually, including DUI/DWI filings.
How do I choose a good criminal defense attorney?
You always have the right to hire an attorney of your choosing. Selecting the right criminal defense attorney can seem overwhelming and it is important to do some research in order to find the attorney who is right for you. Here are a few things to consider before selecting a good criminal defense lawyer:
Determine the attorney's qualifications, experience, what types of criminal cases he/she has handled and outcomes he/she has achieved in cases similar to yours.
Find out what percentage of his/her practice concentrates in the area of criminal defense (i.e. does the attorney's practice focus primarily on criminal defense or does the attorney handle multiple areas of practice such as bankruptcy, family law, criminal defense, personal injury, etc.).
Ask the attorney whether he/she has made appearances in the jurisdiction your case is being heard and what the attorney's experience has been in that particular court.
Find out what legal organizations the attorney belongs to (i.e. National College for DUI Defense-NCDD, National Association of Criminal Defense Lawyers-NACDL, etc.). If he/she belongs to these types of criminal defense and DUI related organizations, it is a good indication that this attorney is dedicated to the practice of criminal defense and it is much more than just a passing interest.
Find out whether you will be paying a flat fee, hourly fee, or contingency fee and whether these fees include representation at trial.
Find out who will be handling your case. If you hire a solo practice attorney, this attorney will likely be handling your case solely from start to finish. With larger firms, you may have more than one attorney handling your case and appearing at court hearings with you. An advantage to smaller (or solo) firms is that you may pay less due to lower overhead, versus larger firms who likely have higher operating costs.
Last but not least, meet with the attorney to determine whether you feel confident in his/her experience and feel comfortable with his/her analysis of your case, as you will be working together closely over the next several months to achieve resolution to your case. Most attorneys offer a free initial consultation.
Many attorneys have websites, blogs, Facebook pages, LinkedIn profiles and Twitter pages, as well as listings with online directories such as Avvo.com and lawyers.com. These are great places to learn more about the attorney you are considering hiring.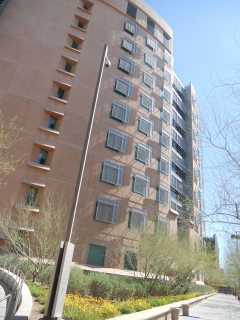 **This blog should be used for informational purposes only. It does not create an attorney-client relationship with any reader and should not be construed as legal advice. If you need legal advice, please contact the Firm to schedule a consultation regarding your case.