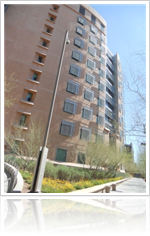 Phoenix Area Prostitution and Solicitation Charges
Prostitution is defined as engaging in or offering to engage in sexual conduct with a person in exchange for money or any other valuable consideration such as food, drugs, shelter or clothing. Police use a variety of tactics to address prostitution, including having female officers pose as prostitutes or having undercover officers arrest individuals accused of soliciting a prostitute.
Prostitution is classified as a Class 1 Misdemeanor in most cases. A person convicted of prostitution will face the following mandatory jail term:
First offense – not less than 15 consecutive days
Second offense – not less than 30 consecutive days
Third offense – not less than 60 consecutive days
If arrested for a fourth offense of prostitution, an individual will be charged with a Class 5 Felony, and if convicted, will face a mandatory term of not less than 180 consecutive days in jail (or state prison).
When facing charges of prostitution, it is critical to consult with an attorney before making any decisions in your case, as the consequences of a conviction can be long-lasting, including a criminal record, jail time, fines, probation and other penalties. There are many potential defenses a criminal defense lawyer can advance against charges of prostitution or solicitation. A few of the many possible defenses include, determining whether you actually violated any city or state law; whether the arresting agency followed the law; whether or not your conduct constitutes a criminal violation and whether you have any other legal, factual or procedural defense(s) in your case. If you have been arrested for a prostitution-related charge, contact an Arizona Criminal Defense Attorney to arrange a free evaluation of your case to discuss the charges you are facing and the possible defenses that should be pursued on your behalf. The Firm handles ANY criminal case, including Prostitution and Solicitation charges, in Phoenix and surrounding cities, including Scottsdale, Mesa, Tempe, Chandler, Gilbert, Glendale, and Fountain Hills.
**This blog should be used for informational purposes only. It does not create an attorney-client relationship with any reader and should not be construed as legal advice. If you need legal advice, please contact the Firm to schedule a consultation regarding your case.