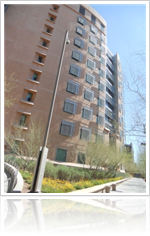 As a result of increasing caseloads in the West Valley, Maricopa County opened up its newest justice precinct – the Country Meadows Justice Court. The grand-opening ceremony was held last Thursday, which included the swearing-in of Anna Huberman, the first Country Meadows Justice of the Peace. The precinct boundaries of the new justice court fall between Cactus Road (north) and I-10 (south), Dysart Road (west) and 59th Avenue (east). For now the new court will be housed in downtown Phoenix at One West Madison Street (Lower Level). This court, along with the 25 Justice Courts in Maricopa County, handles a variety of cases including civil and criminal traffic offenses, misdemeanor DUI cases, misdemeanor criminal cases, Order of Protection and Injunction Against Harassment matters, appeals, and other types of cases. If you are cited (or arrested) by the Maricopa County Sheriff's Office (MCSO) or Arizona Department of Public Safety (DPS) for a criminal matter within the boundaries of this precinct, your case will likely be heard in the Country Meadows Justice Court.
The Firm represents individuals in all types of criminal proceedings across the Valley, including in the new Country Meadows Justice Court. If you are facing charges in the Country Meadows Justice Court, contact the office today to arrange a free consultation regarding your case and legal options.
Mr. Buckallew has handled a wide variety of criminal cases over the course of his career as an Arizona Criminal Defense Attorney, ranging from simple misdemeanor traffic violations to very serious and complex Aggravated DUI, Aggravated Assault and Homicide cases. He is exceptionally knowledgeable in the area of criminal law and has focused his scope of representation primarily on matters involving criminal litigation throughout his entire career. Mr. Buckallew has practiced in City/Municipal Courts, Justice Courts, and Superior Courts across the valley and in just about every county in the State of Arizona and skillfully navigates his way through the complexities of criminal court proceedings and criminal litigation.