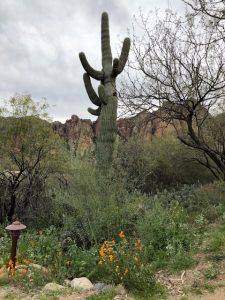 It's that time of year again for the biggest music festival in Arizona – Country Thunder, which is held at Canyon Moon Ranch in Florence, Arizona (Pinal County), situated about 60 miles southeast of Phoenix. The festival runs April 11th -14th (Thursday-Sunday) this year. Nearly 30,000 people are expected to attend the festival each day and many people reserve on-site campsites for the weekend of festivities. Some of the headliners this year include Brett Eldredge, Tim McGraw, Phoenix native Dierks Bentley, and for the very first time at AZ Country Thunder – Chris Stapleton, among other popular country music stars.
As in years past, multiple law enforcement agencies will have a presence during the festival weekend, ensuring safety and security of all festival participants as well as patrolling the roadways leading into and out of Canyon Moon Ranch. The primary law enforcement agencies who usually have a presence each year at Country Thunder include the Pinal County Sheriff's Office (PCSO) and the Arizona Department of Liquor License/Control – both uniformed officers as well as undercover officers.
According to the Pinal County Sheriff's Office, they responded to a total of 227 calls within the campground and concert areas last year (2018), which resulted in 16 arrests (18 charges). Of those charges, there were 7 Disorderly Conduct violations, 4 Assaults, and then 1 each of Possession of Narcotic Drugs, Criminal Damage, Resisting Arrest, Misconduct Involving Weapons, Hit and Run with Injury and Liquor Violations. According to a recent article in AZCentral.com, there were 85 other arrests for Underage Drinking violations.