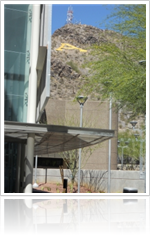 St. Patrick's Day is one of the biggest drinking days of the year and with that brings increased law enforcement by DUI Task Force teams across the valley. Officers in both Tempe and Scottsdale were out in force on Sunday, primarily focusing on the downtown areas, but also in surrounding neighborhoods throughout these cities. Officers believe that an increased presence of law enforcement will prevent injuries and death, like the ones that occurred earlier this week in Tempe when two allegedly impaired drivers killed one individual and sent another to the hospital with life-threatening injuries. In one incident, the driver was allegedly speeding, ran a red light, and struck another vehicle, whose driver ended up in the hospital. The suspect is under investigation for drug-related impaired driving. In the other incident, a 21-year old female was killed after being struck on her motorcycle by a 32-year female, who, according to Maricopa County Superior Court records, registered blood alcohol content (BAC) of 0.137 percent (breathalyzer test) and also had her 9- and 12- year old children in the car. She is facing multiple felony charges, including Aggravated DUI with Passenger(s) Under the Age of 15 – Class 6 Felony; Aggravated DUI – Driving on a Suspended/Revoked Driver's License – Class 4 Felony; Manslaughter – Class 2 Felony; and Endangerment – Class 6 Felony.
The maximum penalty for a first time Aggravated DUI can include: Incarceration in the Arizona Department of Corrections for 3.75 years, a 3-year license revocation and a maximum fine of $150,000.00 plus 84% surcharge. The minimum penalty in these cases often requires: a minimum mandatory 4 months in the Arizona Department of Corrections, up to 10 years of probation, 3 year license revocation, $750.00 fine plus surcharge, $250.00 DUI abatement fund, $1,500.00 prison construction fee, $1,500.00 state general fund, and an ignition interlock device. The prison term can be increased to 8 months minimum if the person has a total of 3 or more prior DUI convictions in an 84 month period. While the penalties upon conviction of an Aggravated DUI charge are onerous, of much greater concern in the case involving the death of the other driver is the manslaughter charge. If convicted, the sentencing range for a Class 2 Felony is 3 years (mitigated term) and up to 12.75 years (aggravated term) – with a presumptive term of 5 years in the AZ Department of Corrections.
If you have been charged with any DUI violation, involving alcohol and/or drugs, and any other related charges such as Endangerment or Manslaughter, it is critical to seek the advice of an experienced criminal defense attorney. The Firm represents individuals in Tempe, Scottsdale and throughout the Phoenix area. A competent criminal defense attorney will be able to advise you on the many possible defenses in a criminal and DUI case, including – procedural defenses, factual defenses and other legal and substantive defenses. Procedural Defenses can include any number of issues, such as: Tainted Confessions, Miranda, Involuntary Statements, Unlawful Search, Unlawful Seizure, and many others. Factual Defenses can be quite complicated in DUI cases due to the large amount of scientific evidence that is normally involved in prosecuting these cases. However, some of the more common factual defenses in a DUI case may include: Invalidity, inaccuracy, or insufficiency of the results of the testing method; Mechanical or operating defects of the vehicle; License not suspended, or had no personal knowledge of the suspended license (for felony cases), and many other possible defenses.
Given the complexity of DUI defense, it is important to discuss your case and possible defenses which may be available in your case, before making any decisions about your case. Every case is unique and the attorney you choose should be able to identify the relevant defenses that best fit the specific circumstances and facts about your case.
For more information regarding DUI defense in Arizona, please visit our DUI website here: http://www.arizonaduidefenselawfirm.com/ You may also request a free copy of the book entitled, Arizona DUI/Criminal Traffic Defense Strategies written by Attorney Trent Buckallew (submit your request on the Home page of the website).
Contact the Firm today for a free evaluation of your DUI or Criminal case.