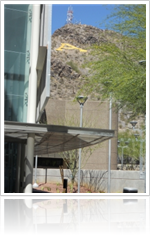 Tempe Underage Drinking Enforcement Campaign
According to recent reports by the AZ Republic, police have made 270 alcohol-related arrests as a result of Tempe's Youth Alcohol Enforcement campaign targeting underage drinking and drunk driving. The Tempe Police Department, along with ASU Police and other state law enforcement agencies kicked off the campaign in an effort to reduce crimes often associated with alcohol and DUI violations, such as violence, disorderly conduct or disturbance of the peace (i.e. loud parties and gatherings) as well as injury or fatal auto collisions and other criminal violations. The crackdown included 184 underage drinking/minor in consumption arrests, 45 for possession of alcohol by a minor/minor in possession, nine for providing alcohol to minors, 17 DUI arrests, one aggravated DUI arrest, two DUI under 21 arrests, 22 loud party responses and the seizure of seven kegs. The enforcement campaign will conclude the first week of May, after ASU graduation ceremonies/parties and police will be highly visible in downtown Tempe and patrolling throughout the city during this time.
If you (or your child) have been charged with Underage Drinking, Minor in Possession/Minor in Consumption of Alcohol, Public Intoxication, False ID, DUI, Disorderly Conduct / Disturbing the Peace or any other violation related to Underage Drinking, you may be able to defend these charges in court. The consequences can be significant and leave a permanent mark on your criminal record so it is critical to seek the advice of counsel to determine your legal options before you make any decisions regarding your case. Penalties associated with Underage Drinking/Underage DUI related violations can include, jail time, community work service, alcohol classes and treatment, license suspension, fees/fines, and even possible suspension or expulsion from school and/or athletic teams. Some of the legal factors a defense attorney will explore include, determining whether you actually violated any city or state law; whether the arresting agency followed the law; whether or not your conduct constitutes a criminal violation and whether you have any other legal, factual or procedural defense(s) in your case. With a strong East Valley presence, the Firm has represented countless individuals, including many ASU students, who have been charged with criminal misdemeanor and alcohol related violations in Tempe and surrounding cities throughout the Valley. Contact the Firm today for a free evaluation of your case.
**This blog should be used for informational purposes only. It does not create an attorney-client relationship with any reader and should not be construed as legal advice. If you need legal advice, please contact the Firm to schedule a consultation regarding your case.