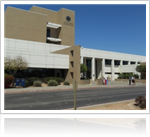 Once again, Arizona has proven to be one of the harshest in the country when it comes to DUI punishment, including mandatory jail time, steep fines and other penalties such as loss of driving privileges, possibility of ignition interlock requirements, possibility of increased insurance rates, along with other potential consequences. A recent study by Wallet Hub ranked Arizona number 1 in penalties for drunk driving and number 2 in DUI prevention efforts (https://wallethub.com/edu/dui-penalties-by-state/13549/). Along with some of the harshest penalties in the country, Arizona has implemented significant prevention efforts across the state. Police agencies in Mesa, and all across Arizona, partner together during holiday and other high traffic weekends to set up DUI task force checkpoints as a preventative measure and also to raise awareness amongst drivers. According to a recent article on azcentral.com, (http://www.azcentral.com/story/news/local/phoenix/2016/08/12/arizona-toughest-nation-dui-study-says/88636358/), DUI's accounted for 33 percent of the 811 total fatalities in Arizona in 2015, according to data from the Arizona Department of Transportation. At any given time, due to DUI checkpoints and overall DUI enforcement in Maricopa County, the Maricopa County Prosecutor's Vehicular Crimes Unit has an average of 715 Aggravated (felony) DUI cases spread amongst its 13 Vehicular Crimes prosecutors at any given time throughout the year. These numbers do not include the thousands of misdemeanor DUI cases prosecuted in AZ every year. While a 1st Time DUI is usually charged as a misdemeanor, there are certain factors that can cause a DUI to get charged as a felony, including:
Driver's license is suspended/canceled/revoked at the time of the DUI
A minor child under the age of 15 was in the car at the time of driving
This is a 3rd DUI within 84 months
The DUI occurred while the driver was required to have an ignition interlock device in the vehicle
The penalties for felony DUI cases are considerably harsher than penalties for misdemeanor DUI cases. The maximum penalty for a first time Aggravated DUI can include: 3.75 years in prison, a 3-year license revocation and a maximum fine of $150,000.00 plus 84% surcharge. The minimum penalty in these cases often requires: a mandatory minimum of 4 months in prison, up to 10 years of probation, a 3 year license revocation, $750.00 fine plus surcharge, $250.00 DUI abatement fund, $1,500 prison construction fee, $1,500.00 state general fund, and an ignition interlock device. The prison term can be increased to 8 months minimum if the person has a total of 3 or more prior DUI convictions in an 84 month period. An individual charged with felony DUI involving a child under 15 in the car, while possessing a valid driver's license, can see the jail penalties reduced to levels within the misdemeanor offense category. Also, one can apply for and obtain a restricted license while on probation. The remaining felony terms would still apply. More serious felony DUI cases, such as DUI cases involving serious injury or homicide have considerably harsher penalties of up to 15 years in prison for multiple felony DUI charges and up to 21 years in prison in DUI homicide cases. Every case is different and the penalties in each case will depend upon a variety of factors so it is advisable to consult with an experienced DUI attorney regarding the specific penalties you may be facing in your DUI case.
Mr. Buckallew is a Board Certified DUI and Criminal Law Specialist,having been certified by the Arizona State Bar, Board of Legal Specialization. This means that he has significant experience in the practice of both DUI and Criminal Defense. Mr. Buckallew personally handles each and every case himself which means you are guaranteed the expertise of a highly experienced DUI attorney from start to finish on your case. Mr. Buckallew focuses his practice on criminal and DUI defense and belongs to many professional organizations, including theNational College for DUI Defense, The American Academy of Forensic Science, and Arizona Attorneys for Criminal Justice. He was also named a Top 100 Trial Attorney by the National Trial Lawyers – 2012 & 2013. He has handled all types of DUI cases, ranging from DUI Homicide cases, Aggravated DUI, Felony DUI with Multiple Priors, 1st Time DUI, Underage DUI, Extreme DUI, Super Extreme DUI, and many others. Please contact the Firm today to consult with a Mesa Board Certified DUI Attorney regarding your Aggravated DUI case and to discuss your legal options.