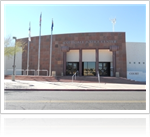 In a recent blog posting, we discussed the initial hearings in DUI cases and what to expect early on in a DUI prosecution. After the initial hearings, a DUI case will be set for various pretrial hearings with opportunities for case settlement at any point during this phase of the DUI court process. Ultimately, if a settlement agreement (or dismissal) is not achieved during pretrial proceedings, your case will likely proceed to trial. What can you expect during the pretrial phase of your Scottsale DUI case and what are the different types of pretrial hearings you can anticipate in the DUI court process? If you were stopped in Scottsdale and charged with DUI, which courthouse will you need to appear at?
To answer the question regarding location of your court appearance, it will depend upon which law enforcement agency cited you and whether you are being charged with Misdemeanor DUI or Felony DUI. If you were stopped by the Scottsdale Police Department and cited for a misdemeanor DUI, you will likely be appearing in the Scottsdale City Court. If you were stopped by the Arizona Department of Public Safety (DPS) or Maricopa County Sheriff's Office (MCSO), you will likely be appearing in one of the Scottsdale Justice Court Precincts – either the Arcadia Biltmore Justice Court, the Desert Ridge Justice Court, or the Dreamy Draw Justice Court. If you are facing felony DUI charges in Scottsdale then you will likely be appearing in the Maricopa County Superior Court / Southeast Facility, at least for your initial hearings. Your case could be transferred to the Maricopa County Superior Court / Downtown if it's not resolved in the early stages of the court process. You will need to refer to your traffic ticket, summons, or other court paperwork you received to determine the exact location, date and time of your first court appearance.
A Pre-Trial Conference is a court hearing where your attorney will have an opportunity to discuss your case with the prosecutor. On many occasions an initial plea offer will be extended by the government at the first Pre-Trial Conference. Except for the most unusual of circumstances, it is normally best not to enter into a plea agreement at your first Pre-Trial Conference simply because there has not been sufficient time to investigate your case to develop a criminal defense strategy. Nor has there been sufficient time, at the first Pre-Trial Conference, to really make a determination of the strengths and weaknesses of the prosecutor's case. Most of the time, especially in misdemeanor courts, you will probably want to have at least three Pre-Trial Conferences (about 90 days) to allow for an appropriate amount of time to consult with legal counsel. This should be sufficient time to develop a Defense Investigation Outline, and to conduct a proper defense investigation of your case. This process will allow you an opportunity to identify the strongest legal and factual defenses available to you.